Recycling and recovery
SUEZ and ECCT Organise Kaohsiung Beach Clean-up to Help Beautify Taiwan's Shores
As SUEZ hits the second anniversary of its "Shaping SUEZ 2030" strategic plan, the Group continues to centre its efforts around one of its cardinal values of fostering passion for the environment. In its latest move, SUEZ NWS has teamed up with the
European Chamber of Commerce Taiwan (ECCT)
, the Ocean Affairs Council and the Kaohsiung City Government to organise a beach clean-up at Chiji Beach to further the cause of marine protection in Taiwan.
In the presence of Kaohsiung Mayor Chen Chi-Mai, more than 250 participants across the public and private sectors have joined hands in the clean-up and collected more than 230 kg of litter, successfully raising public awareness on marine protection and climate emergency. Earlier in September, SUEZ's employees in Asia also answered the
Alliance to End Plastic Waste
's global
ALL_TOGETHER GLOBAL CLEANUP
call to rid the world of litter, and collected more than 600 kg of waste.
The world's oceans are filled with plastic, threatening marine life and human health. It is projected that plastic waste that flows into our oceans will triple by 2040 to 29 million tonnes
1
. SUEZ's commitment to preserve the oceans is underpinned by the Group's 2017 – 2021 Sustainable Development Roadmap to be a leader in the circular and low-carbon economy. In Taiwan, where SUEZ NWS provides essential water and waste treatment services, the Group actively develops local solutions and engages its employees and stakeholders to contribute to a world ocean free of marine litter.
SUEZ's water and waste services have benefited 32 million people in Asia in the past some 60 years. Looking ahead, SUEZ will work towards the restoration and preservation of the fundamental elements of the environment: water, air and soil through the joint efforts of the Group and the community.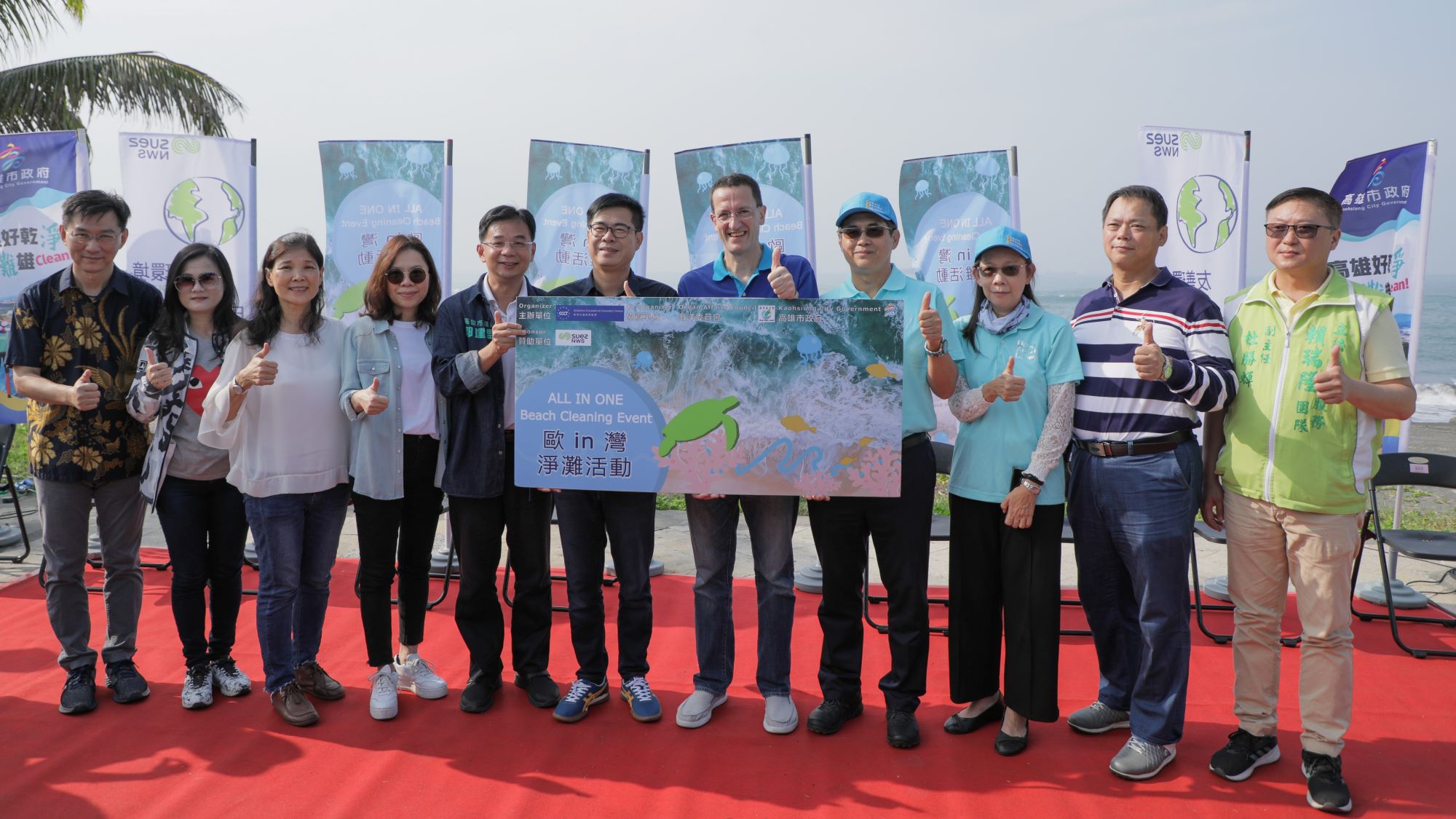 The Kaohsiung Chiji beach clean-up campaign kicks off in the presence of ECCT CEO Freddie Hoglund, Mayor of Kaohsiung Chen Chi-Mai, Kaohsiung City Government Environmental Protection Bureau Director Chang Jui-Hun, Ocean Affairs Council Secretary General Liu Kuo Lieh, and SUEZ NWS Ren Wu Plant General Manager Kuo Yi-Chang.


Keywords