Innovation
SUEZ NWS Partners with SCIP to Promote Green Chemistry and Chemical Engineering Innovation and Entrepreneurship
On 21 June, 2020 "SCIP
+
" Green Chemistry and Chemical Engineering Innovation and Entrepreneurship Contest (hereinafter as "the contest") was launched in Shanghai. SUEZ NWS, in support of the contest's goal of transforming scientific and technological achievements into productive forces, promoting green chemistry and chemical engineering, is one of the contest's co-organizers.
The contest is co-hosted by the China Petroleum and Chemical Industry Federation, China Chemical Industry Society, Shanghai Chemical Industrial Park (SCIP), and East China University of Science and Technology. The theme of the contest is "Green changes the world; intelligent chemical industry creates the future". As part of the contest, local and international institutions of higher learning, as well as research institutes, start-ups, and entrepreneurial teams, submit innovative products or start-up ideas in the fields of novel materials, new energy, environment protection, smart manufacturing, process control, and health & safety. The products and ideas feature greener synthetic paths and greener chemical design concepts.

MA Jing, Director General of the Administrative Committee of SCIP, said, "At SCIP, we have been committed to green ideas and innovation as the fundamental driving force. The Shanghai International Chemical New Materials Innovation Centre, which is under accelerated construction, will provide specialized services and an excellent entrepreneurial environment for start-ups. This year's contest makes an extensive call for innovative solutions or entrepreneurial projects in several curated areas. It will add new impetus to technological innovation and sustainable development in the chemical industry. The contest also takes entries from France and the Netherlands."

Following the inaugural edition of the annual contest in 2019, SUEZ NWS is again on the organizing and steering committees of the 2020 edition. In addition to participating in the design of the contest management process and appointing a cross-disciplinary panel of experts to the evaluation committee, SUEZ NWS will act as an "enterprise mentor" to coach the winning teams to transform their ideas into reality, supported by quick go-to-market tactics. Leveraging the global resources of its shareholder, SUEZ, SUEZ NWS will also recommend winning projects aligned with SUEZ's future strategy to SUEZ Ventures, the group's venture capital fund. This will have the effect of incubating and accelerating promising projects.




SUEZ NWS's Longstanding Partnership with SCIP
SUEZ NWS first partnered with SCIP in water in 2002. A year later, it expanded the cooperation to include hazardous waste treatment. Today, these two projects are well-recognized as success stories of excellent third-party environmental governance in Chinese industrial parks, due to their track record of promoting the circular economy, energy conservation and emissions reduction. Over the course of the alliance, the two parties have also set up water and waste R&D centres, as well as an ecological wetland project in the park. In 2020, the two sides teamed up with SAIC Motor, a major Chinese automaker, to develop a hazardous waste treatment project in Shanghai.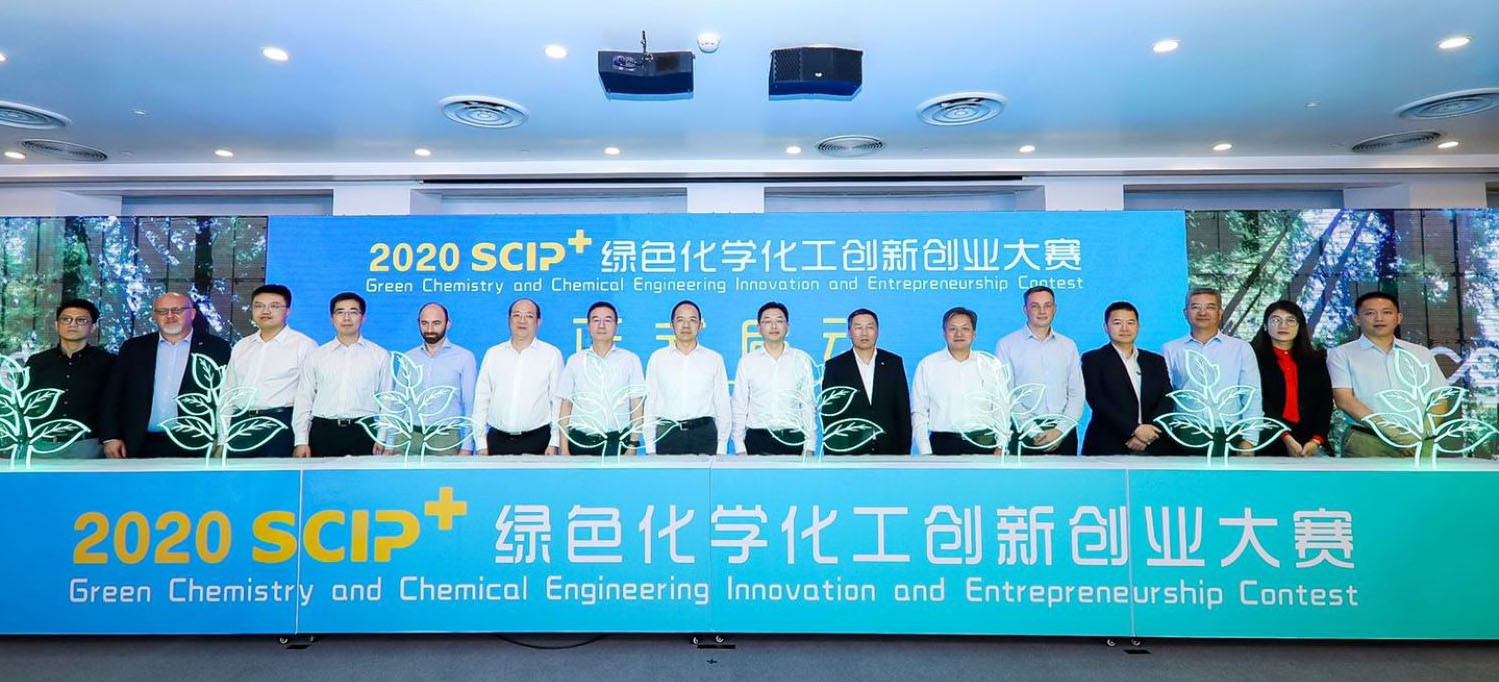 On 21 June, 2020 "SCIP+" Green Chemistry and Chemical Engineering Innovation and Entrepreneurship Contest" was launched in Shanghai.
Keywords